GeneDNA Quadruple Hydro Booster
Quadruple Hydro Booster is a product from GeneDNA Medical Care System. This high-grade concentrated serum builds up moisture storage deep in your skin with 8 different molecular size hyaluronic acid ingredients. It provides intense moisture to your skin, making it soft and improving elasticity.
Contains 5 x 12ml vials.
Detailed Description

Review
Customer Reviews
29/11/2021
Gillian H.

Singapore
I recommend this product
Superb!
This is a game changer for me. I've never felt my skin to be so hydrated and smooth when I use this! I add this to the cellonic booster and I find that the effects are amplified. Would highly recommend to anyone with sensitive and prone to acne breakout skin.
27/11/2021
Catherine T.

Singapore
I recommend this product
Moisturising, little goes a long way
I tried this product on its own and added into the current routine. After applying, my face feels like I had used a HA mask. I added it into Judaco ampoule first then into Cell Reju as well. I found the difference to be most remarkable after adding into Cell Reju. I find skin does need more moisture after MTS and layering these products + this QHB and finally QHB gives it a moisturising effect. Only need to use a little each time. Will keep this as a fixture in my routine.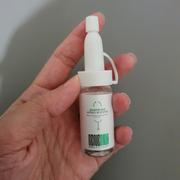 Detailed Description
Review