Oxytical Droxyd Kit is a professional skin solution chosen by experts. It is an efficient ONE-STOP core solution of Oxytical for solving the fundamental problem of skin stress. It provides a lasting effect to the skin with scientifically differentiated care, both for day and night.
Droxyd Kit contains:
1 x Oxytical signature Vial Kit 3.98 ampoule
1 x CP 5.9 Finition Cream
1 x AP 1.1 Reguard Cream
3 x sheets of pH Revive 28 masks
Detailed Description
Review
Customer Reviews
07/11/2021
Jennifer

Singapore
I recommend this product
See the difference in just 10 days
I started using DroxyD kit on 27 October and I am absolutely convinced of it's benefits. In just 10 days, you can see from the unedited photos that my skin clarity improved and pores minimized plus I love that no oily skin when I wake up in the morning or halfway through my day. When I went for my usual facial on 5 November, my therapist was surprised that there's a natural radiance to my skin even though it's been 6 weeks since I last saw her … guess I can rely more on the DroxyD kit and no need facial as often! One more plus… a big plus… when I go out I realized I only need to dust on some loose powder… no need to put primer or foundation. All these benefits and differences just within 10 days wish I had discovered this amazing product earlier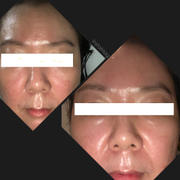 01/11/2021
Jerrie

Singapore
07/10/2021
Lilis

Singapore
I recommend this product
The miracle set
My journey with Unnie-K Shop started with Oxytical. I was excited when Leah & Dave announced they will bring in Droxyd Kit, just in time for me to replenish my stock and try the other 3 new additions. I have no doubts at all cos I can definitely see results with Oxytical ampoules. I've tried on the Revive mask, a bit stinging sensation, so my skin is definitely not in tip top condition yet, but Reguard cream soothes it well. My regular morning routine is now Oxytical ampoule + Finition cream. This is really a miracle set. I can definitely see visible results, pores are getting smaller, post-acne scars are reduced. Some "guang" is visible, hopefully more soon :D

JL
08/01/2022
Jean L.

Singapore
I recommend this product
Oxytical Droxyd Kit
Love this kit as everything inside is sooooo good!! Love the mask, leaving my face so smooth and soft the next day! Oxytical is good!! My skin is no longer oily! Highly recommended product.
11/11/2021
Ms L.

Singapore
I recommend this product
The Magical Guang
Definitely the best skin care ever. i always had dull and uneven skin tone and is always trying out new products to achieve the Korean GLass Skin Look. Was skeptical to try Droxyd at first but after reading all the reviews, Im glad i give it a shot. Never looking back since, I Achieved My "Guang look" just the second day of applying Droxyd kit. Glowing beneath the skin, say bye bye to photo filters for radiant skin!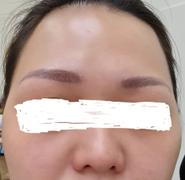 Detailed Description
Review