Pilotica Exsior is a lotion that makes skin temperature optimal. It supplies moisture and soothes sensitive skin. Beta-glucan and Adenosine ingredient helps with skin elasticity and anti-aging.
Suitable for all skin type. Especially good healing lotion.
Customer Reviews
09/10/2022
S L.

Singapore
I recommend this product
Exsior Excellent
This moisturiser is truly a god-send. i uses it daily after my apto sol peeling sessions. Really gives in dept moisturising to my peeling and healing skin, aids in the recovery process of my peeling sessions. Soothes redness and calms the skin down. And it also gives a very glowing effect after application.
09/10/2022
Lilis

Singapore
I recommend this product
Perfect lotion to troubled skin!
Skin type: combination Skin condition: large pores on nose, pigmentation on upper cheek I have been using Pilotica Exsior for couple of weeks, I love that it really soothes & moisturises my skin, especially after peeling session (with Aptosol Apto-spot). I noticed my acne scars have slightly reduced too! Will definitely continue using this awesome lotion, highly recommended!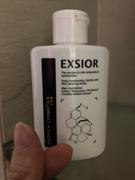 09/10/2022
Aegean R.

Singapore
I recommend this product
SIZE DOES NOT MATTER!
When I unbox this, the size was like so small!?! Will it last me for a long time? It is just only 80ml and I was like asking myself when will I need to buy Pilotica Exsior again? Well, ladies, I am going to prove you wrong! SIZE does not matter here! A pea-sized squeeze will last you for ONE WHOLE DAY! I am not joking! I have very sensitive skin and rashes do popup now and then (especially on my neck) due to my dry skin condition. A small application on my skin does wonders! It not only calms down my skin (this is my day and night routine now as it does calm my skin), but it also allows my skin to glow! My colleagues and hubby notice the effect on my skin, as they thought I just cleanse my face! They had noticed that my skin glows and it looks as if I had just finished cleansing my face! I recommend this to be used if you are using Petitra Rejuvenation Expert Spicule Cream, the after-application effect is enough to WOW your soul away! Confidence is instantly restored in you, as you will notice that BLING BLING GLOWLY effect! Pilotica Exsior although you are small in size you are really amazing! Pilotica Exsior (80ml)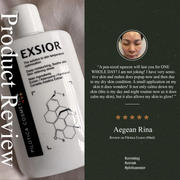 09/10/2022
Jan c.

Singapore
I recommend this product
Reduce redness and create a barrier
As my cleansing oil have finished decided to purchase this cleansing oil as it is highly recommend. My face is super sensitive and dry, red-ness is super obvious on the cheeks area. I like that this cleansing oil is light weight and not oily. Despite I still have other brands of cleanser, I decided to purchase on off 6 cleanser as well to compliment and see if it will improve my skin. Super love the cleanser, love at first sight! Just a small pump and add a little water able to wash the whole face. And I love the refreshing and calm smell. I can't wait to wash my face with it now. Recently it seem that the sensitive level and redness increase so I also tried Pilotica exsior at first there's a tingling sensation for the first time, after which it will cool down my skin and seem to have a barrier over it and the skin feel softer, just a small amount and apply it over the face. As I just tried using and it's day 3 I hope it will help my skin to improve even more.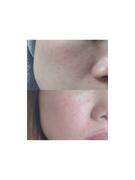 02/10/2022
Jane s.

Singapore
I recommend this product
Awesome product
Have just been using this product for one week . I just love the texture . Is highly moisturizing , not oily at all , doe not leave your skin feeling sticky and also helps with rashes on my neck . It helps to soothe the skin and reduce the redness and itchiness .I would highly recommend to anyone who wants a moisturizer. Also because of its size , is good to keep one in the handbag to use as hand lotion .By the way a little goes a long way , you just need to apply a small amount